Jenny and Luke were married at the beautiful and intimate Annapolis Friends Meeting House in Annapolis, Maryland. Like so many of the weddings I'm so lucky to photograph, it was a complete family affair. Relatives and friends pitched in on every level, from the vibrant pink floral arrangements, to magnolia leaf namecards, to dessert and catering and homemade flower girls' dresses.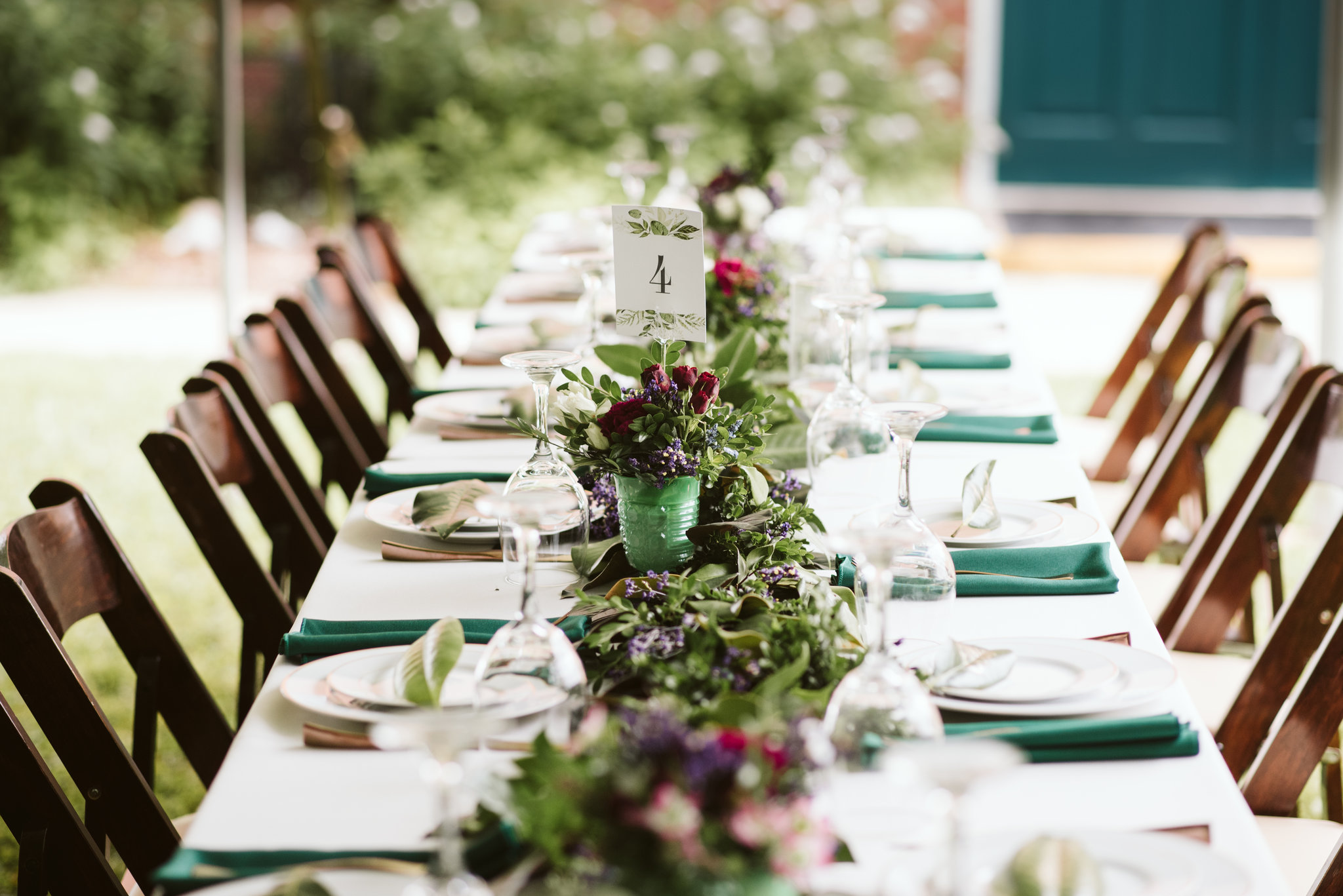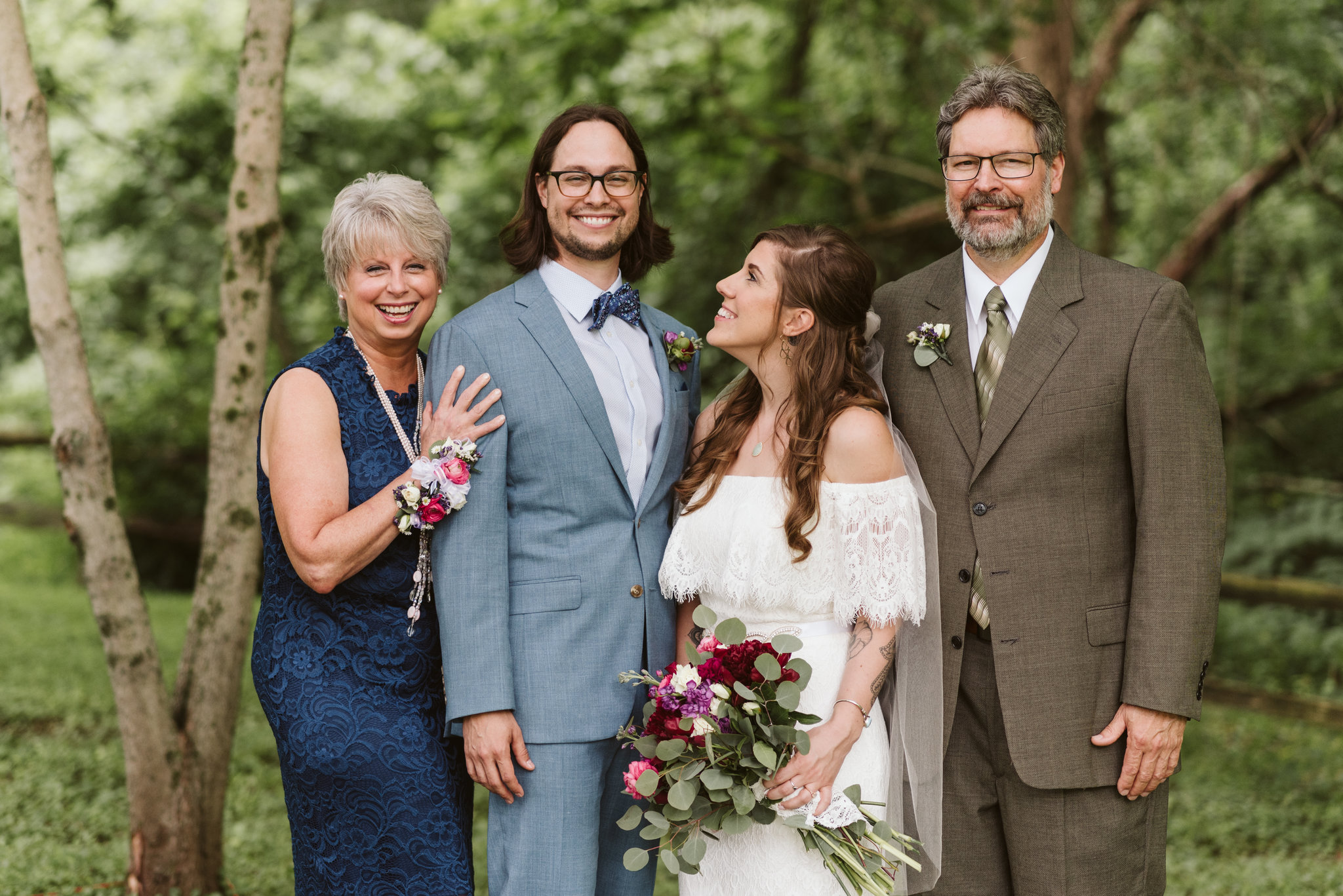 VENDORS (a family affair, written by Jenny + Luke)
Invitations: Hand addressed by sister in law Rebecca Hart
Wedding Planner: My mom! Pam Schneider helped us create this event. Could not have done it without her hard work and organization skills...
Officiant: Jay Sterns, pastor, friend of the groom
Florist: Jenny's aunt Robyn, my moms sister, did an AMAZING job with the flowers, flower crowns, and arch for the ceremony! Jenny's step dad Bob made the arch by hand! Labor of love. Amazing.
Caterer: Youchefs Cuisine, also friend of the groom
DJ: Google play list by the bride and groom featuring all of our favorite music, like Dispatch, Nahko & Medicine for the People and even David Bowie...shout out to Noah DeBoy, brother of the groom, who arranged all the audio from scratch and MC'd the reception for us.
Live Musicians: Cara Fleck, harpist and friend of the grooms mother. Also cool to note: she Played "Something" by the Beatles for Jenny's walk down the aisle.
Videographer: our friend Traci made a cute go-pro video ;)
Bride's Dress: Galina
Bride's Shoes: Pretty boho sandals bought/given by friend of the bride Marisa
Wedding Rings: Luke's wedding mala (prayer beads) and ring were both made of rosewood (both Etsy) and Jenny's wedding mala and ring both made of moonstone (Etsy-MichelliaDesigns) Jenny's ring is rose gold and Luke's ring features a rose gold inlay... cute ;)
Jewelry/Accessories: My mom made my veil, aunt Robin did the flower crown, prayer beads described above, bride wore a larimar hook bracelet given to her by the groom- nod to Caribbean connection- we have taken many trips to St. Croix USVI which is where the hook bracelets and larimar are from. Luke wore his grandfather's watch which he matched his shoes and suspenders to.
Hair: Casey with Hudson Bridal / Studio Salon West Annapolis
Makeup: Roxanne / Studio Salon West Annapolis
Tie/Bow Tie/Pocket Square: Pocket square made by mother of the bride
Linens/China/Cutlery: Rentals to Remember - Annapolis
Placecards/Signs: Made with love from Magnolia leaves hand lettered by Rebecca Hart sister in law of bride, signs made by friends and family
Miscellaneous: Cookie table made by friends and family of the bride and the groom, cake was small gluten free vegan cake which was sweet, programs made by bride and groom with help of brother of the groom who did the printing, ceremony featured wedding blanket woven by Peggy Hart, aunt of the bride, ceremony featured blessings by friends and family members, exchange of vows, rings and prayer beads and a metta meditation moment for loving kindness, concluded with Namaste. Would like to note the tremendous help by my moms friends, both of our families for the set up, and the clean up, it was a lot of work. Especially our cousins and siblings were extremely hard working and helpful.